FRESH TASTY HIGH QUALITY FAST
At Firebox we are committed to simple, honest, everyday eats made from the finest, locally sourced produce. Specialised offering on the takeaway scene. Hosting a menu emblazoned with gourmet ingredients like fresh prawns, truffles, Australian charcuterie and artisan cheeses, Firebox is not afraid to experiment with flavours. Our Pizza Dough proofs for 48hrs under controlled temperatures utilising minimum amounts of yeast for an easier digestion.












NEED A HAND WITH CATERING YOUR EVENT? CONTACT THE FIREBOX TEAM TODAY!
LETS GET SLICED
We have 3 sizzling hot flavours in store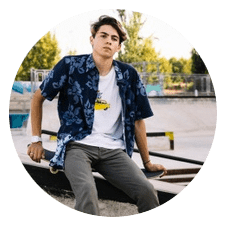 JAMES POST 2020
"GREAT PIZZA, GREAT VALUE, GOOD PORTION. ABSOLUTELY FRESH AND HIGHLY RECOMMENDED"

Firebox offer seniors & students a 10% discount
Just present your student or seniors card when you order in store