Feeding our community with fresh, local, and sustainable ingredients from Australia to deliver high-quality pizza in Hawthorn.
We understand how important it is to support our local community. Australia is bustling with crisp tomatoes, flavourful cheeses, and home-grown basil. Why waste an opportunity for a good meal from your own land?
Inclusivity. Nobody goes hungry at Firebox Pizza. We have pizza for the gluten-free, dairy-free, vegetarian and vegan leaning family members that still want good ol' Italian food in Melbourne.




Order For One Or The Whole Family
Our best pizzas and Italian Favourites To Go








NEED A HAND WITH CATERING YOUR EVENT? CONTACT THE FIREBOX TEAM TODAY!
LETS GET SLICED
We have 3 sizzling hot flavours in store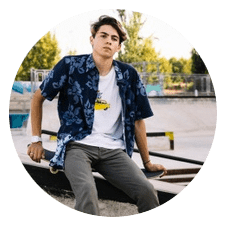 JAMES POST 2020
"GREAT PIZZA, GREAT VALUE, GOOD PORTION. ABSOLUTELY FRESH AND HIGHLY RECOMMENDED"

Firebox offer seniors & students a 10% discount
Just present your student or seniors card when you order in store