THE BEST PIZZA IN MELBOURNE
"A LOCAL'S FAVORITE"
ALL ARE WELCOME HERE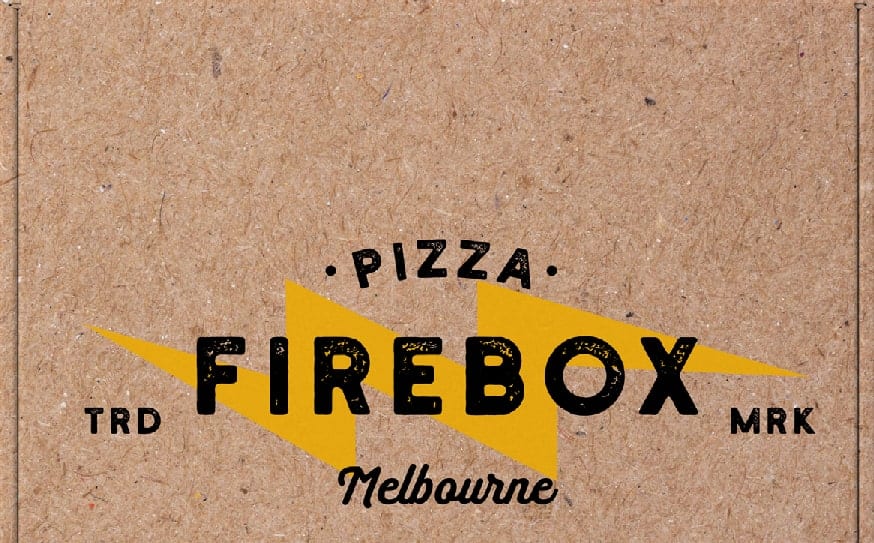 Pizza should be simple.
It should be crafted, built, and sustained on renewable resources with locally grown ingredients.
Firebox Pizza believes in putting every ounce of our energy into each bite.
By thinking holistically, thinking ahead, and paying attention to food production processes, we stay away from the refined, preserved, and artificial.
Using majority Australian produce just makes everything TASTE BETTER. Maybe it's our national pride, or maybe we're just good at being blatantly honest. We work smarter, lower our impact on the environment, and have hands-down the best high-quality pizza in Hawthorn, Hawthorn East, Kew, Kew East, Camberwell, Deepedene, Balwyn, Richmond and Abbotsford.
No hidden anything, just genuine good times, good food, and good people.
An Intimate and Cozy Dining Experience Capped At 36 Seats.
Hot & Fast Take Away Pizza that comes with a Firebox approved Sustainable Packaging promise.
Curbside Order Pickup so you don't even have to get out of your PJ's
Feeding our community with fresh, local, and sustainable ingredients from Australia to deliver high-quality pizza in Hawthorn.
We understand how important it is to support our local community. Australia is bustling with crisp tomatoes, flavourful cheeses, and home-grown basil. Why waste an opportunity for a good meal from your own land?
Home delivery Firebox Pizza's utilizing Innovative electronically heated pizza bags for fresh flavor and straight from the oven excellence
NOW OFFERING THE BEST vegan pizza IN MELBOURNE 
Dairy free, meat free, gluten free and full of flavour 😊
FIREBOX PIZZA PROMISES TO LOVE OUR MOTHER EARTH
We want to save the environment while we eat… So Let's Do Some Basic Math
$1= Plants 1 Tree
10 Pizza Purchases = $1 Donated by Firebox
10 Pizzas = 1 New Baby Tree
Eating More Firebox = Sustainable Superhero
You can't argue with numbers
But you can fact check us at onetreeplanted.org REDUCE, REUSE, AND RECYCLE
Sustainable, recyclable plant-made pizza boxes for delivery and take away every time PLUS only the finest locally Australian grown ingredients will make it onto our pizzas. SUPPORTING LOCAL BUSINESSES
Our mission is to focus on locally sourced fresh produce helping our loved Australian producers. GIVE YOU GUT-FRIENDLY GOOD EATS
Our entire menu is preservative-free, and dairy, gluten, and vegan friendly. Everyone needs to eat. Firebox won't let you go hungry.